This is Kinetic's 1:48 scale Grumman Tracker, the only things I added not from the box was a few chunks lead to keep it on it's wheels exhaust pipes, and, seatbelts. It usually takes me about 3 months to complete a kit of any kind but, this one took about 3 weeks from the box opening to sitting on the shelf with finger prints in the paint and all.
I used pictures in my own collection (and also from online sources) of the Trackers that flew fire bombing missions in northern Saskatchewan in the early eighties. (Marking my age) This build is one of those. Typically they would not have been seen with wings folded unless or, until they were in storage and maintenance over the winter, but I couldn't resist. I painted it exclusively with Tamiya acrylics; stripes, flashes, and weathering. The decals in the kit I did use worked very well, I used the prop logos and warning stripes, the under wing 45 degree registration lettering is from an old microscale (I think?) sheet.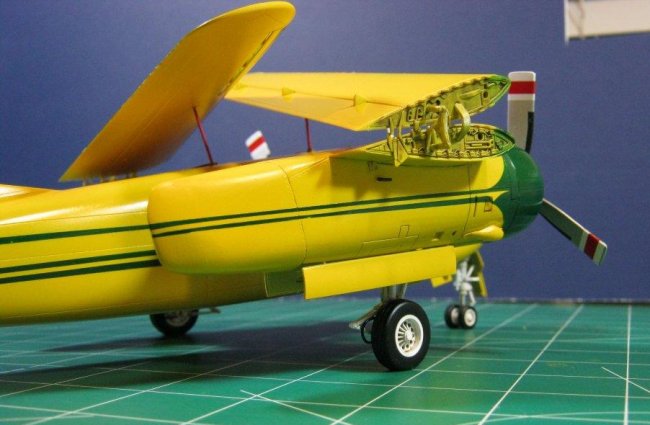 As mentioned earlier, the kit built up very quickly and easily with no fit issues anywhere. I did use almost one roll of Tamiya tape with all the masking.
Hope you like it.
Chris Parsons