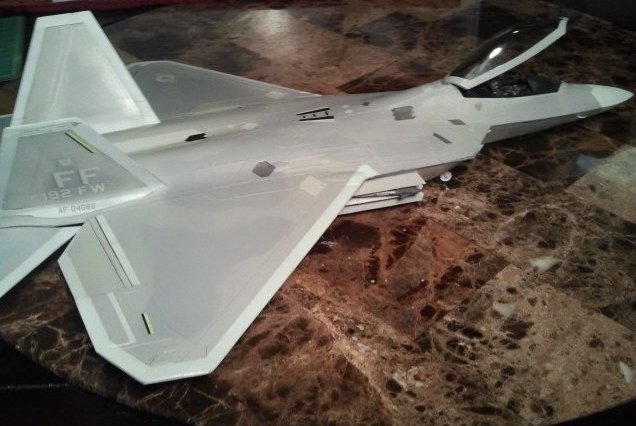 Despite some of the reviews I had read about this model, I couldn't pass up the opportunity to acquire it for $30. I was initially very excited to get started on this build, just to see how the Hasegawa kits came together. It was smooth sailing out of the box, and though I had some reservations regarding the paint scheme, I was satisfied with the outcome, albeit, it doesn't match the real deal. It wasn't until the later stages of the build that I started to gather the notion that perhaps the folks at Hasegawa may have "over-engineered" this build. I collected the frustrations and continued on on, though, determined to complete this plane. I used the Aires seat, and model masters paints. Everything else was straight from the box.
Although there were a ton of pieces to this kit, there's really only three main areas of detail. Cockpit, weapons bays, and gear bays. All of those were a chore, especially the weapons bays, which acquired a lot of detail, and fine parts….most of them only cast in white, which got a bit boring towards the end, but were semi-rewarding when they came together. Looking back, I wish I'd have opted to have them closed, but am glad I got to experience it anyways. The missiles were probably the biggest headache of this build overall. I almost debated scrapping the project once I got into the missile assembly, it was just that frustrating. The wings/fins that go on the AMRAAM's were not fitting well at all, and would not adhere in place for nothing. I eventually decided to scrap the missiles, and went back to my spares box, and acquired two AIM-9x's that I had left over from the Tamiya F-16. Those worked splendid, and I was grateful to have had them around. In the end, lesson learned….buy aftermarket parts with wings and fins already installed, or opt for spares, as these were NOT an easy task to work with.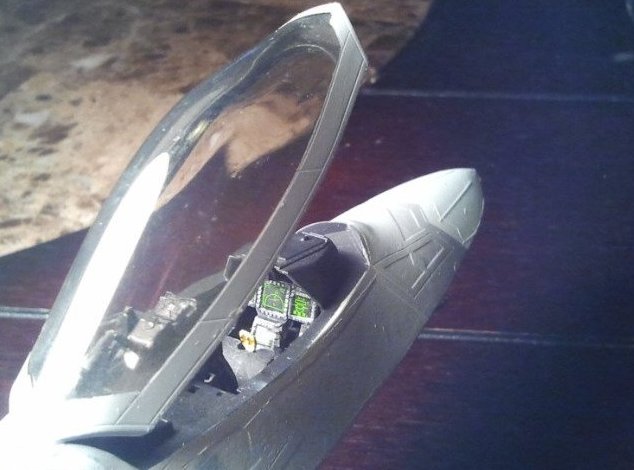 All in all, it's a great looking plane. It really started to look like a champ when I got the vertical stabs in place. The paint scheme isn't as difficult as some talk about. The "sheen" that most refer to is hard to achieve, but I opted to just leave mine gloss coated to help this effect a bit, and in the end, it adds a nice fifth generation feel to my scale flight line.
Nick Williamson