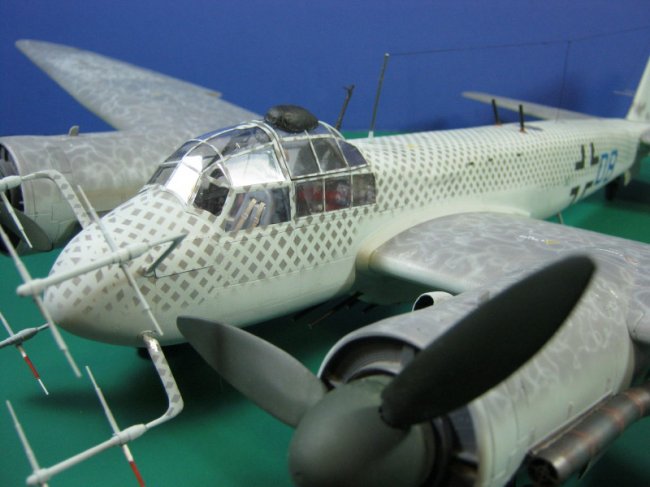 A conversion of Revell's 1:32 scale Ju 88 A 4 to a G-6 using an Aims Models conversion kit. I bought the Aims Models conversion a few years ago, when it arrived and I opened it I was a little overwhelmed by all the parts. My cowardice prevented me using it at that time. Recently, I worked up enough nerve and cut into the plastic. While not a shake the box build, it was a nice kit to work with. Any issues I had were emailed to and answered quickly by John Mcillmurray of Aims Models.
I did manage to ruin some of the decals supplied in the Aims Models kit, this is a normal occurrence for me and no slur on the decals. John even offered to replace them.
I painted the model with Tamiya acrylics using a Iwata Eclipse airbrush at about 10 to 12 psi. Scuffs and scratches were done by removing the top coat to reveal silver undercoat. (wet salt method)
There is a warning suggestion in the Aims Models kit to seek out and to use aftermarket metal landing gear legs due to the mass of the weight of resin parts sitting on the landing gear, I have tempted fate by using the kit supplied items.
1/8" masking tape was used to mask and paint the "lattice"
The radar dipole antennas were scratch built using a Aims Models supplied template.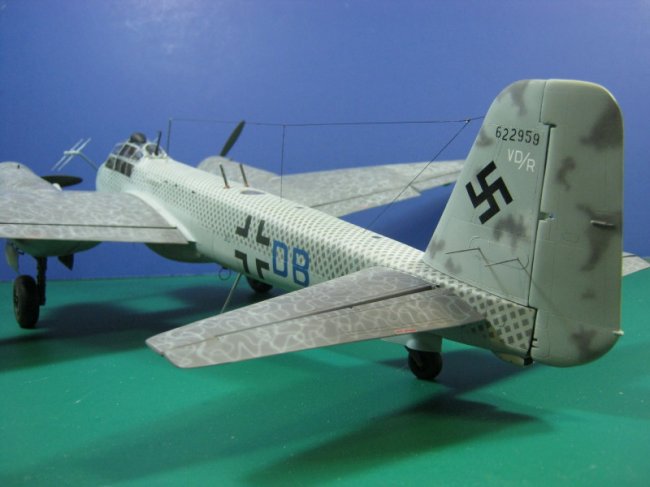 A nice conversion to a great model and probably not the last purchase of either one for me.
Chris Parsons
Click on images below to see larger images