As a young kid in Southeastern Massachusetts, I vaguely recall reading about the crash of a US Naval Reserve US-2B Tracker in the nearby town of Rockland, MA. Returning from a routine training mission with a failed engine, the other engine failed only a few miles from their base (the now defunct NAS South Weymouth). The pilots deliberately overflew a ball field and put the aircraft into some woods to avoid nearby residential areas. Both pilots were killed. After Kinetic released their 1/48 scale S-2E Tracker kit, I decided to build a replica of the crashed Tracker. After much research of the crash report and a great deal of help from the folks on ARC, I finally completed this after 2 years of off and on work. The full story of the crash and the details on the project are here: http://www.arcforums.com/forums/air/index.php?showtopic=245577&st=0 For those that are interested, the November, 2015 issue of Flying Magazine also has a story based on this accident.

Lots of work went into the kit. I upgraded the cockpit, shortened the fuselage to represent the earlier S-2 version, added all the details of the US-2B utility version and used custom decals graciously provided by Fireball Modelworks. I replaced the kit's crude engine exhausts, opened up the cowling flaps and added a bunch of small details. I also used Vector's resin engines and selected parts from Steel Beach and Belcher Bits resin sets. Minimal weathering since photos of the real thing shows that it was kept in very good condition.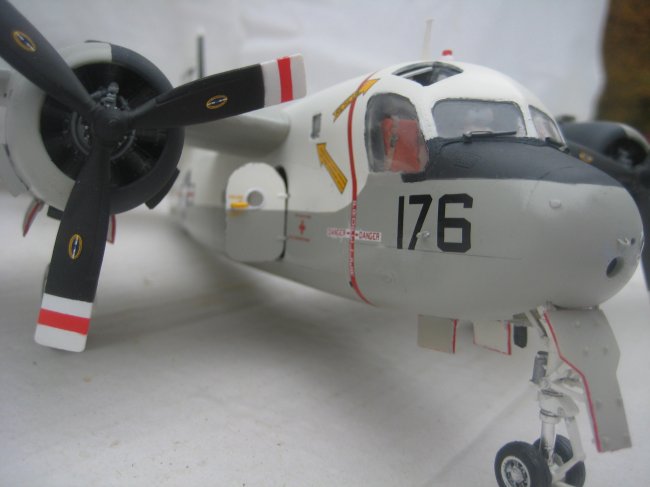 If I had known how much work this would have entailed, I never would have started this project. That being said, I'm glad to have completed it as a memorial to the two crew members who lost their lives in the crash.
John Irwin