CMR 126 – Original edition
This was the first full resin kit that I made. The work was not restricted to assemble and paint the parts. Lots of scratch, cross kitting, rescribing, research (as usual), extensive use of the parts from spares box, sweat and tears. Decals went from Model Alliance set for Ark Royal planes (MA-72121) and the resin seat (not the MB Mk4C required) is from Pavla.

Well...you know...it's a very bad kit and the work went on with many improvisations. CMR corrected this situation with an all new and incomparable kit of the same subject.

One more thing to say: I like folded wings, so, I decided that this kit would have this improvement. The same brand came in my help with its folding wings detailing set (CMR-DS06). The quality of the wing fold set is excellent.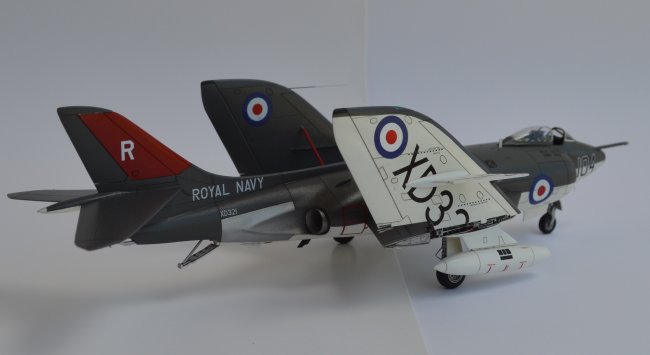 After a long time, the result is not the better kit I did, but is the better possible, considering the kit's poor quality and my limited skill.

Thanks! (sorry my poor english)
Helinton