Dear brothers in modelling, here I am again with my last one. Indeed, one I never thought to work on, for I did not love the plane, honestly. I do really think nickname was never better fit.

The story is I wanted to test new (for me) brand of and way to purchase the box: to get an Hobby Boss model through internet. I exploit internet constantly in my life, both for work and for personal business. But I always love to spend time in modelling shops to see other modelistsí creations, to talk to other people (customers and owners) in the shops, while looking around over boxes shelf. I will going on in such a way, however I had to test once in a while.

So I choose a low value (for me) subject. Well, at the end of this journey, I should admit my defeat: I loved the Hobby Bossí product: many details, plenty of panel lines and rivets, despite scale. I was really impressed by plastic quality too: strong but not brittle and very permissive with my mistakes. Last but not least, surface was very suitable for paint to grip. What could you want more?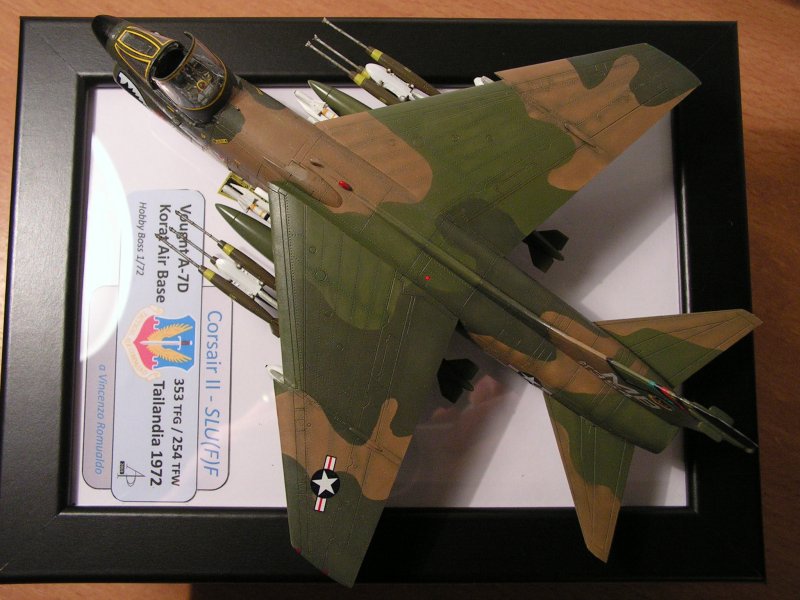 I tell you what: due to very large and squared cockpit, provided with a really transparent windscreen and glass, I determined to add the good Aires cockpit detailing set, created specifically for 1/72 Hobby Boss Corsair II.

I still do not like the real plane, but a little less. Nevertheless, I like to have this Short Large and Ugly Fellow among my other models.
Enjoy modelling.
Andrea Pomettini