Greetings from Manila, This is my interpretation of the fastest, highest flying operational fighter-interceptor today, The MiG-31. Dubbed as the Mach 3 monster, this kit came from Eastern Express. I was able to buy it for around $10, and as the saying goes, you get what you pay for.

First off, most kit parts do not fit, a lot of pin ejector marks, misaligned parts, almost no wheel bay, nor cockpit details. You will spend most of your time fitting, sanding and wondering what the heck have you gone yourself into.

The nice thing with the kit is that it came with a lot of missiles, as well as two drop tanks that can be used for other kits, that includes as well rail launchers.

That being said, I finished it in Tamiya light grey, german grey, titanium silver and the usual flat black and green for the tires. Light weathering using the wonders of Tamiya weathering master.

The whole kit is hand painted from start to the end.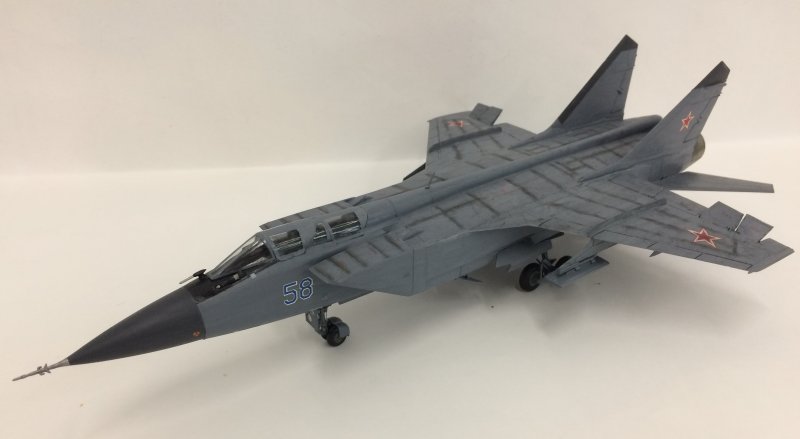 The aircraft is lightly loaded, only with a pair of R-33 missiles, it's primary armament. References on the internet shows a correct model, the BM variant with a fuselage number 58.

Enjoy,

Semper Paratus,
dreamjhaze