After the successful flight of the three Vickers Wellesleys of the RAF Long Range Development Unit from Egypt to Australia, the Royal Australian Air Force was sufficiently impressed with the type to order six examples. These were pressed into service as long range maritime patrol aircraft, with an armament of one torpedo slung under the fuselage, and one depth charge in each underwing bomb pannier. These could be replaced with 6 x 100lb bombs, or a combination. of one depth charge in one pannier and the bombs in another. The wing walkways were delineated with red lines rather than the 'bootprints' of the British versions. Colours were dark grey top and white on bottom, repeated on the bomb panniers.

At the outset of the war they had few encounters with German shipping, but did claim two merchant vessels destroyed and engaged at least one submarine, with no confirmation of sinking. Their use was noticed by the RAF which used their last Wellesley Squadron, number 47, in the maritime reconnaissance role over the Red Sea until September 1942. By the start of the war in the Pacific they had been withdrawn from front-line use, with the Lockheed Hudson supplanting them in the role.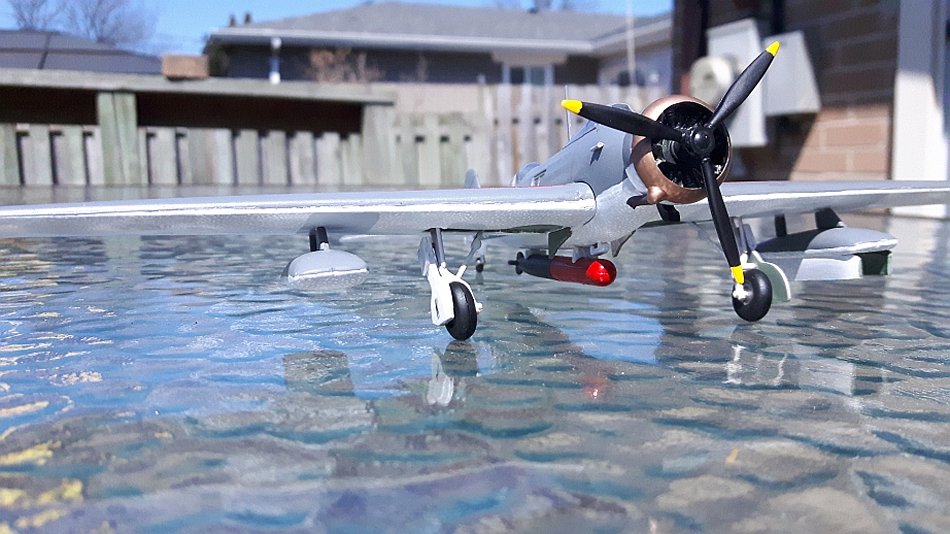 It goes without saying that this is the Matchbox pressing, and one which Revell might be wise to reissue. The kit has its faults, but the subject has appeal to those with a taste for the esoteric, and although its wartime role was not as storied as other British aircraft, it did play a significant role in Africa, and should be more widely known than it is.
The model is a great base for whiffery, and in the hands of someone with more skill than me (Translation: almost anyone!), it could be turned into a show-stopper. The main faults are a simple interior, shallow wheel wells, and the infamous Matchbox trenches. The gear arrangement is a bit fiddly, and younger modelers may have trouble with it, but it will hone their skills.
The torpedo and mounting racks came from the Matchbox Beaufighter, and the depth charge was cobbled together from a spare bomb, I just carved the pointed nose off and substituted a piece of plastic for the typical flat end of those weapons. Carving open the bomb pannier was not all that difficult if one has patience, but internal detail is lacking. It would be really nice to see an after-market product available for these. Grey was Tamiya XF-54, white was Tamiya XF-2. Decals came from the old Airfix B-25.
Dave Bailey