1/72 Revell Grumam S2A Tracker
| | |
| --- | --- |
| | Gallery Article by Marcius Costa |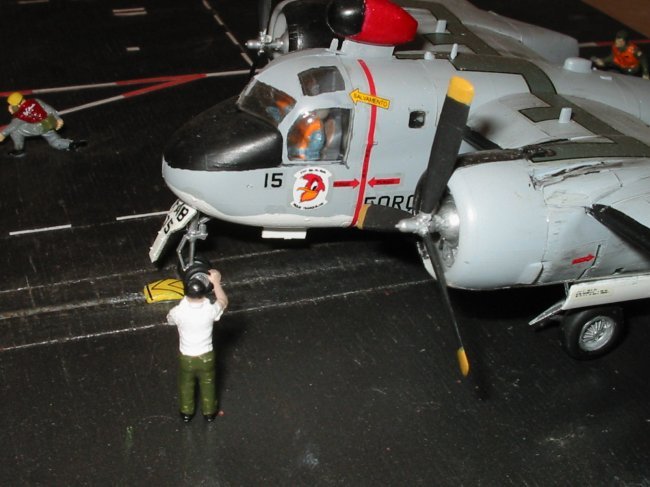 Revell - Grumam S2A Tracker - P-16 ( brazilian code ) in Minas Gerais A-11 Aircraft Carrier
The MB acquired on 12 December 1956 a 19,900ton British aircraft carrier, the HMS Vengeance. Named "Minas Gerais" by the MB, it was classed as a "Navio-Aeródromo Ligeiro (NAeL)" (light aircraft carrier) and given the code A-11.
As a consequence of acquiring the "Minas Gerais", and based on the FAB prerogative of operating military aircraft, the MAer created on 6 February 1957 the "1º Grupo de Aviação Embarcada - 1º GAE" (1st Carrier Air Group), in order to provide the air component for the MB. The 1º GAE was to be constituted by a patrol and a fighter squadron; when the MB decided that the "Minas Gerais" was to be used in the ASW role, the fighter squadron was replaced by an ASW helicopter squadron.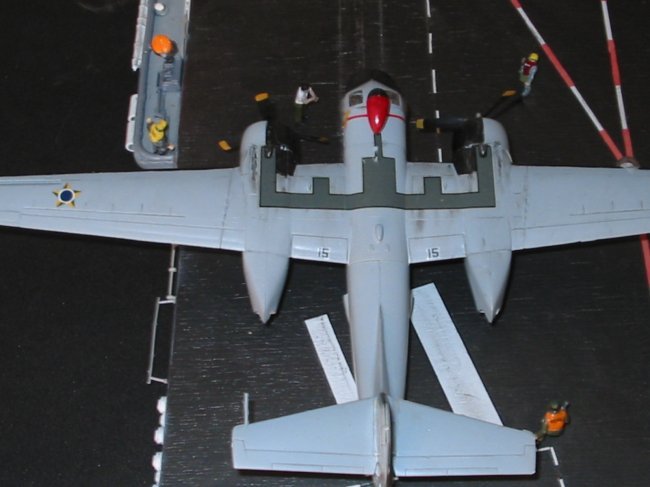 With this structure, the 1st Squadron of 1º GAE was designated to operate the Tracker, with "Base Aérea de Santa Cruz - BASC" as its shore base. Since its activation, in November 1958, the 1º GAE was equipped with the North-American B-25, North-American T-6D and Bell H-13J as interim aircraft. In July 1961, the 1st Squadron received its first S2F-1, designated as P-16 by the FAB, thirteen of which having been acquired directly from Grumman. The P-16s had the rear portion of the AN/APA-69 radome painted in red, which led to the nickname "Cardeal" (cardinal) being applied to the Squadron; this nickname became the Squadrons call-sign.
Thanks
Marcius Costa