This resin set from RESIN2Detail includes 4 Su-25 Frogfoot FOB/Intake Covers.
When a jet is parked on the ground, it is common to cover the intake and exhaust openings of the engine to keep foreign debris out of the engine. These are called FOB covers. For modellers, the intakes are always a challenging area because of the seams in the intake on most jet engined models. Using resin FOB covers on your model give it a more accurate look and also saves you time and effort getting the inside of the intakes looking perfect.
This detail set includes 2 covers for Front Intake and 2 covers for Exhaust Nozzle.
Delicately and intricately designed (note Ė realistic stressed skin, handles, etc.!) and cast in a light-gray resin, R2Dís FOB covers are the perfect way (and easiest way) to creatively close off the otherwise bland and difficult-to-detail air intake area of the Frogfoot! These covers fit right into the kitís opening and only require very light clean-up and sanding to contour perfectly to the kit.
These covers are usually painted red.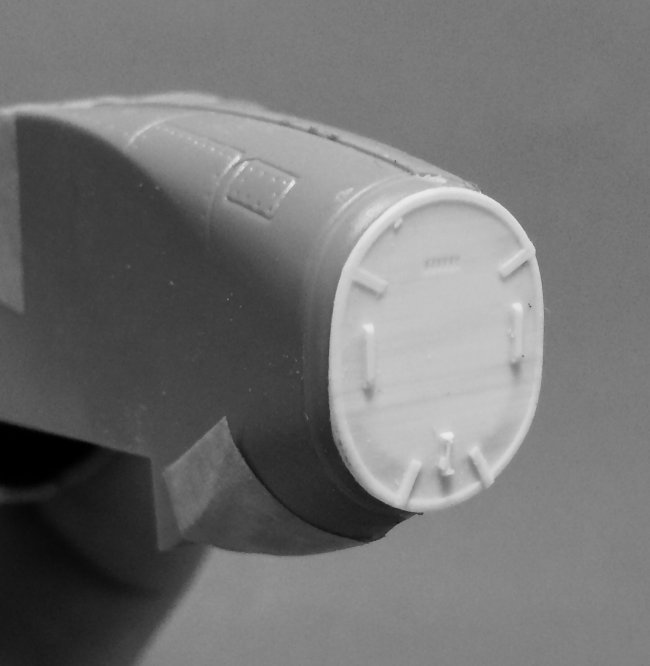 If you want to save yourself some work, then these resin covers are a good item to add to your model. They are well done and will look excellent of your Su-25 Frogfoot.
You can buy this and other detail items directly from RESIN2Detail.
Steve Bamford