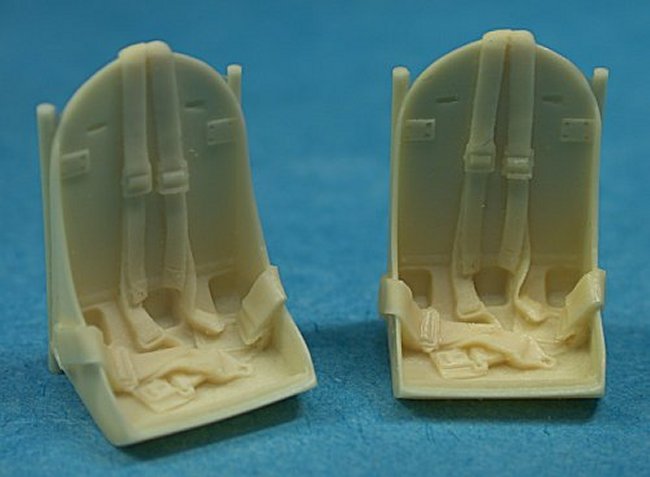 This is a pair of resin 1/48 P-39 / P-400 Seats (with American Harness) from Ultracast. These seats are a direct replacement for the kit seat to give a higher level of detail to your model.
Clean up is very minimal and the seats come attached to the casting blocks with very easy to manage connection points and removal is easily done with no loss of detail. The detail level and casting quality is flawless.
The seats are a major focal point on models and these will really improve the look of the cockpit on your next P-39 / P-400.
You can buy this and many other detail items directly from Ultracast.
Steve Bamford